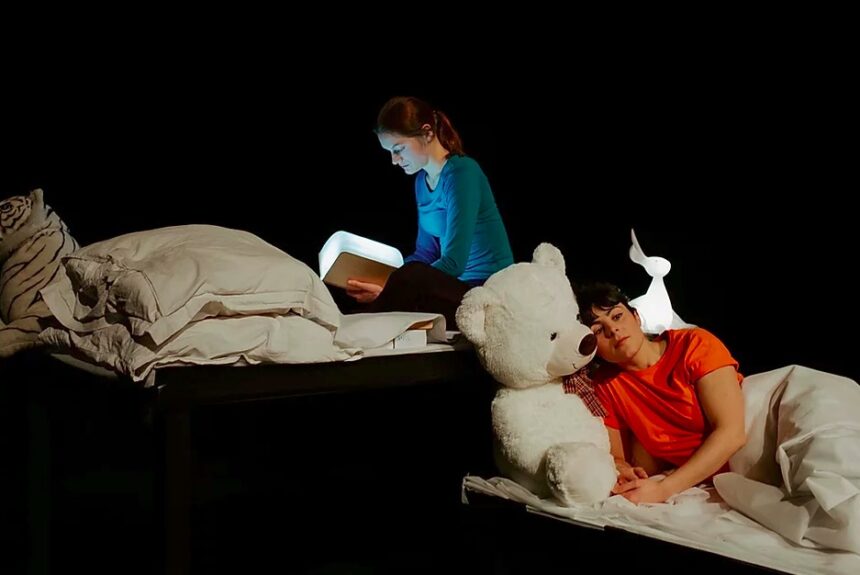 YOUNG AUDIENCE LYRIC SHOW
Creation 2020
A door slams, the absence hollow on the tray. Would the mother have left, in love, leaving her two daughters? What is this love that takes your mother from you? In their bedroom, thanks to the night and the imagination, two sisters, accompanied on the piano by a strange godmother, sing and try to imagine what it is to love.
Music gives birth to paintings, atmospheres, and makes the two sisters travel through stereotypes and love myths that build us. The traditional "they lived happily and had many children" is replaced by the pleasure of the imagination, carried by tunes by Vivaldi, Mozart, Berlioz, Tchaikovsky, Offenbach, or Kurt Weill.
Maruska Le Moing (soprano)
Marthe Alexandre (mezzo soprano)
Yuko Osawa (piano)
Louise Lévêque (stage direction)
For more information visit the Stein-lein-chen website.
Available in