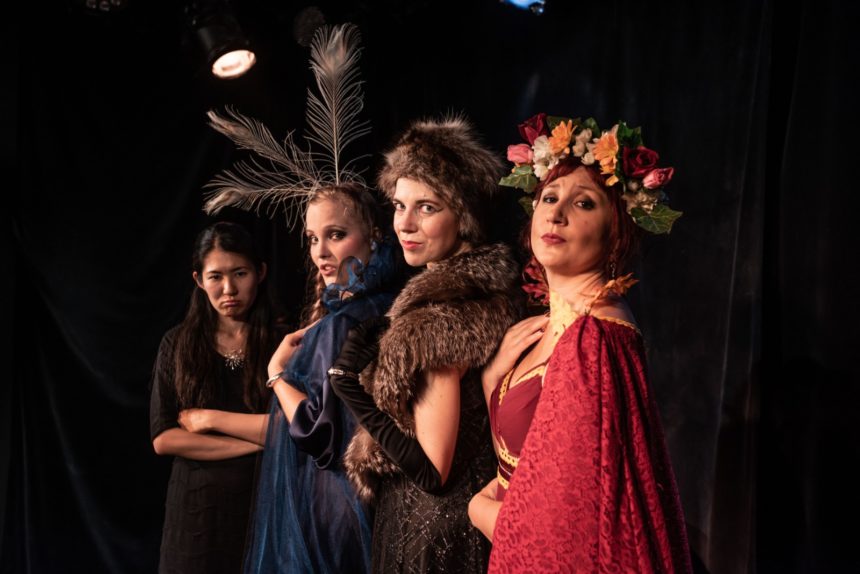 Great opera arias, a staging full of fantasy and humor, three opera singers and an accompanying pianist: these are the ingredients used by the young troupe Déclic Lyrique in its show Casse-toi, Diva !.
Their object? To suggest to all audiences, from the youngest to the oldest, neophytes or scholars, to get carried away by the opera.
On stage, three divas: an overly enthusiastic young debutante, a grieving great tragedian and an experienced singer. Each of the three intends to prove that it is she the Prima Donna.
Through laughter, fantasy and musical excellence, Casse-toi, Diva! takes the opera out of its classic corset and intends to sing the opera repertoire for all audiences.
Maïlys Bjurström (soprano)
Estelle Menu (soprano)
Clotilde Prieur-Blanc (mezzo soprano)
Yuko Osawa (piano)
Catherine Le Flochmoan (stage direction)